As we round out the summer, we have one last sizzling set of enhancements made to the LinkSquares Cloud in August: a hands-on way for you to personalize AI, the ability to push fully executed agreements to other systems, a new way to analyze contract data in Excel, and so much more.
Dive in to discover all the ways to level up your contracting workflows this month.
Create AI-assisted terms in minutes to track language unique to your business
No data science experience? No problem. Similarity Terms brings the power of AI to your fingertips, letting you instantly search and track alike clause language across your repository. Simply enter an example of clause language, and LinkSquares AI will handle the rest.
Similarity Terms: Contact your CSM to have this feature enabled in Analyze.
Push fully executed contracts to your favorite systems with the Analyze API.
Updates to the Analyze API now allow you to work with your executed agreements wherever you want. Fast access to contracts across your systems speeds up compliance, reporting, audits, and so much more.
Analyze API Updates: Now available with the Analyze API.
Easily export agreement data into Excel for further analysis
You need a tool like Excel to further analyze agreements in your pipeline. Luckily, you can now export all agreement data from the agreement index page to Excel with just one click. With your agreement data in Excel, you can filter the data and share it with stakeholders.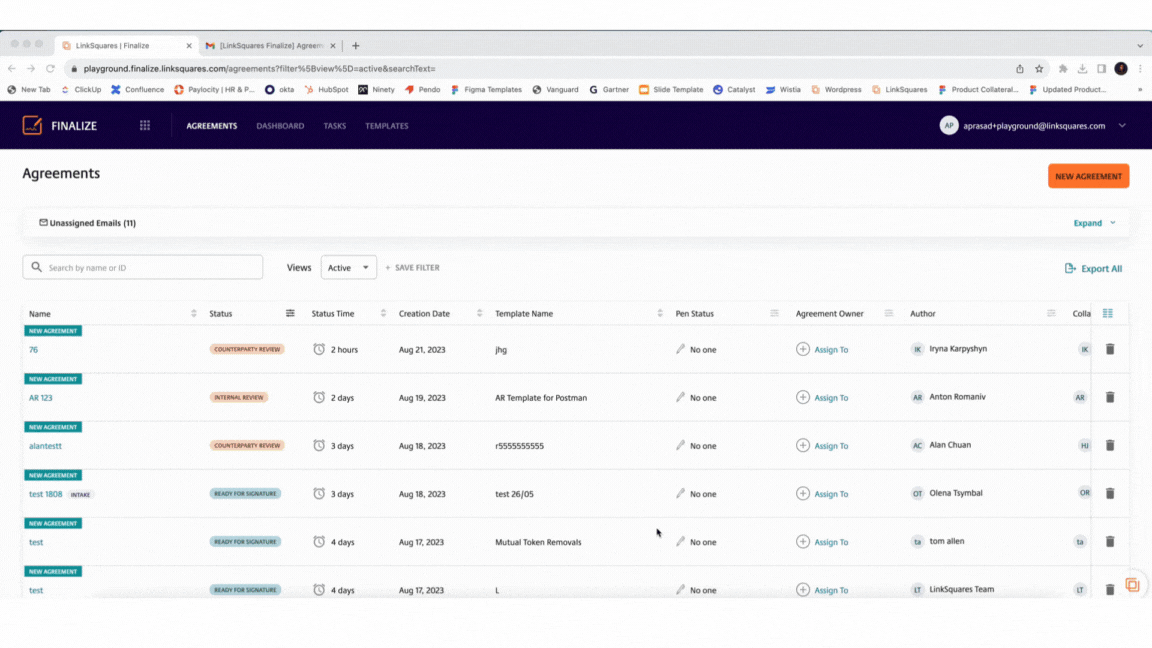 Export Agreement Index Page to Excel: Now available in Finalize.
Quickly search for answers to multi and single select questions
With a new search bar in multi and single select questions, you can save even more time during the contract creation process. No more scrolling – simply search for your answer in the search bar, select it, and move on.
Note: the search bar will only appear if there are more than five options in the list.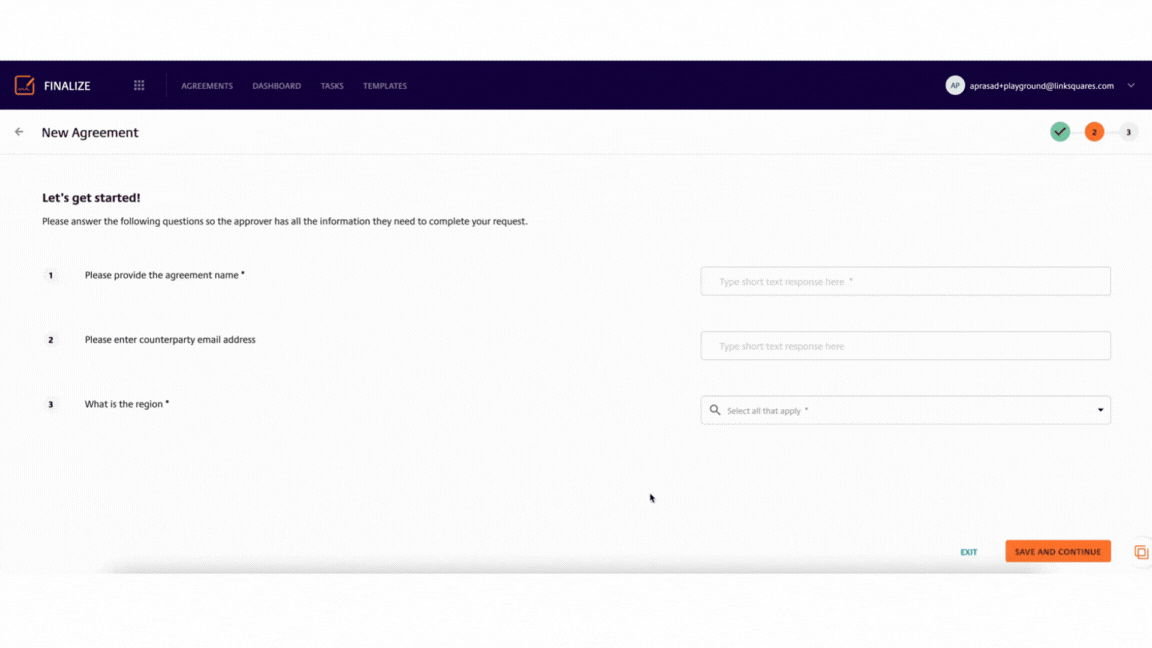 Search Bar for Multi/Single Select Question Types: Now available in Finalize
Seamlessly update user email addresses within Analyze
Managing your Analyze users has never been easier. Analyze Admins now have the ability to update user emails directly in the app. Say goodbye to recreating a user account every time an email is outdated or incorrect.
Admin Ability to Update Emails: Now available in Analyze.
Upcoming Product Spotlight Webinar: Similarity Terms in LinkSquares Analyze
Interested in learning more about the recently released Similarity Terms feature? Register for our upcoming webinar as we deep dive into how the feature works, what the future holds, and answer any outstanding questions you have. You won't want to miss it!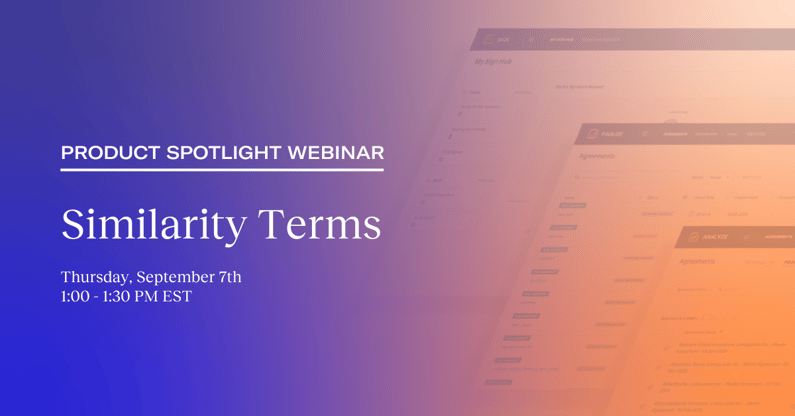 Register Today! Product Spotlight Webinar: Similarity Terms in Analyze
Subscribe to the LinkSquares Release Roundup
Get the most out of your CLM and stay up to date on new product features and enhancements to the LinkSquares platform.